Colombia is a distinctive, culturally, and geographically vibrant destination in South America for doing business. It is one of the most bio-diverse countries in the world and a big producer of emeralds. However, these are not the only factors that make Colombia a fast-economic opportunity.
In this article, ServiAp gives you the low-down of why you should be doing business in Colombia.
Why doing business in Colombia?
Colombia is the third most business-friendly country in Latin America and is ranked 67 globally.
This country has a consumer market of roughly 50 million, with rising incomes and demands. The overall economic and political stability, infrastructural development of the country has laid a solid foundation for foreign businesses to grow.
Facts to consider before expanding your business to Colombia
Before building your business expansion strategy, you need to know the economy, business laws, legal framework, and the working culture of Colombia. SERVIAP gives you high-level facts to understand the risks and opportunities of doing business in Colombia.
The Economy
Colombia has a pro-market economic system in which the prices of goods and services are determined in a free price system.
The country is a member of the Andean Community (ANCOM), a free trade area with the objective of creating a customs union comprising the South American countries of Bolivia, Colombia, Ecuador, and Peru. Also includes 5 associate countries (Argentina, Brazil, Chile, Paraguay and Uruguay) members and 2 observer countries (Spain and Morocco).
The service sector is the backbone of the Colombian economy with 57% of GDP, followed by manufacturing (27%) and agriculture (6%). Colombia exports petrol, coffee, coal and emeralds. Its trade is open, it has 15 major Fair-Trade Agreements in force.
The importance of small and medium-sized companies
According to Colombian Confederation of Chambers of Commerce, there are 2.5 million SMEs in Colombia, and these account for roughly 80% of the country's employment and 40% of its GDP.
Though traditionally, access to credit for SMEs is a challenging task, the banking sector in Colombia has taken a proactive interest in financing them. In 2017, half of the business lending went towards SMEs.
In December 2016, the government also brought about Tax Reforms which promoted competition in SMEs and benefitted them vis-a-vis larger firms.
Colombian Opportunities and Investments
Colombia provides adequate opportunities for foreign investors and entrepreneurial activity with its attractive sectors only expanding and multiplying as the economy continues to grow. Offering a safe and sustainable environment, with low corporate tax, worldwide free trade deals, and political stability for foreign investors that are looking for new opportunities abroad.
The economic and political stability is inspiring. It has allowed it to maintain steady and stable growth (growth that has never fallen below the 2% threshold since 2001, OECD 2017) and gradually create a business-friendly environment, despite internal security conflicts.
The country has an attractive emerging economy that relies in particular on abundant natural resources (coffee, oil, gold), a young, skilled and competitive workforce, a booming tourism sector and free trade agreements (including within the Pacific Alliance created in 2012 as well as with the European Union, the United States and South Korea).
Considering the geographical position of the country, it is a strategic and strong point between the different markets of the region but also with southeast Asia.
The peace agreement with the FARC (the oldest and largest guerrilla movement in Latin America) shows that Colombia wants to rid itself of the risks associated with drug trafficking and armed struggle, thus ensuring a secure environment for foreign companies and investors.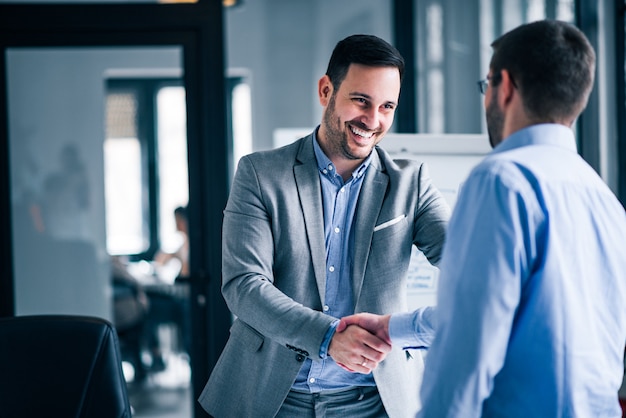 Population Characteristics
Colombia, like the other countries in the area, is a diverse region with varied and nuanced consumer behavior. To succeed in this market, SERVIAP will advise you about your customer, show you what your target audience wants, and adjust your strategy accordingly. Here are some key points:
Demographic
As of 2020, Colombia is a country with a population of over 50 million potential customers and employees. Making it be the third-most populous country in Latin America, after Mexico and Brazil.
Colombia experienced rapid population growth like most countries, but four decades of an armed conflict pushed millions of Colombians out of the country. However, a rebound economy in the 2000s improved the situation of living standards for Colombians in a traditional class stratified economy.
This ethnically diverse country has a diverse cultural heritage from original people descending from the original native inhabitants, Spanish and European colonists, Africans originally brought to the country as slaves to 20th-century immigrants from Europe and the Middle East.


Geography
Colombia has a land size of 1,138,910 km2 (439,740 sq mi) and it is the 25th largest nation in the world and the fourth-largest country in South America (after Brazil, Argentina, and Peru).
The geographical makeup of Colombia, with its treacherousness of the terrain and sheer variety of climates, made communication and travel very difficult and therefore helped foster regionalism.
The population is not evenly distributed, and most of the people live in the mountainous western portion of the country as well as along the northern coastline, the highest number live in or near the capital city of Bogotá.
The southern and eastern portions of the country are sparsely inhabited, consisting of tropical rainforest, and inland tropical plains that contain large estates or large livestock farms, oil and gas production facilities, small farming communities, and indigenous tribes with their territories.
It has an abundance of non-renewable energy resources: petrol, coal, plenty of agricultural land and rivers which are now harnessing hydro-electric power. Its potential for hydroelectric power is the second highest in Latin America.
Consumer preferences 
Colombian families spend, on average, 33% of their income on food and 24% on housing. As household income increases, service consumption increases and food consumption decreases.
The strong feminist movements around Latin America, women are participating more in the labor market and bringing more income into their families.
With increasing purchasing power, Columbians are more attracted and receptive to advanced technologies and designs which come from promising but costly brands.
Economic opportunities
Here are key points which relate to the economic opportunities in Colombia:
Workforce and laws 
After the pandemic, the Colombian unemployment rate has touched a high of 13%. Employment in Colombia is governed by the Labor Code, which applies to both domestic and international employers. When expanding to Colombia, make sure you have a local knowledge partner like SERVIAP to help you navigate the legal framework.
Human Talent 
Colombians are educated, entrepreneurial and skilled – 62% of the Colombian population is part of the skilled workforce, and around 60% of the Columbian adults have entrepreneurial potential. Among universities, Business Administration and STEM are the key fields of study. The workers value tools and opportunities for growth and learning in their workplace the most.
Technological ecosystem
Colombia has the fastest-growing information technology industry in the world and has the longest fibre optic network in Latin America. It has the fourth-highest number of internet users in Latin America. Recently, a new Ministry of Science, Technology, and Innovation was established to direct more initiatives, funds for innovation and growth in this sector.
Facilities for foreign investment 
In Colombia, the FDI is focused on infrastructure, agricultural industry, renewable energies and tourism and the government employs the same investment regulations on foreign investors that it does on national ones. Investments in Bogotá are particularly dynamic, with a focus on finance and communications, making it a leading business center in Latin America.
Colombian Culture 
Like other countries in Latin America, Colombia has a traditional and family-oriented community. The Roman Catholic influence in the country has been a strong pillar for the society. Alongside, Colombian culture is a blend of its many and varied roots and there are many aspects to its customs and traditions that are unique to its shores.
Music is a very important part of Colombian culture, with Cumbia and Vallenato enjoyed country wide. Shakira is famously from this Latin American country, as is Nobel Prize winner Gabriel Garcia Marquez, a famous figure in Colombian literature. Colombian art is often synonymous with Fernando Botero.
It is common for a Colombia calendar to have up to 18 long weekends. Just like its neighbors, regional variations and traditions determine the culture of the people, and yet it offers a very rich potpourri of migrant heritage and history. When you go to Colombia, it is impossible not to be immersed in their dance, music and food.
Gastronomy in Colombia
Colombia has numerous things to captivate. On one hand, an ample offer of traditional regional recipes; on the other, new trends that make the best of local products to turn Colombian flavors into innovative dishes.
Colombian national cuisine is as diverse as its climate, landscapes, and cultural expressions. Aside from the fertility of the land that grows practically everything, there is the unlimited imagination of expert cooks who add to the sentiment they infuse into their preparations new ways of seasoning and creating recipes.
Colombian food is often described as hearty and tasty, and rarely spicy. The bulk of the food in the country is made of stews, broths, meats, and delicious fruits. The preparation of food in Colombia is more elaborate than its Latin American neighbors, with a focus on smoking, grilling fermenting.
If there is one Colombian food the country is famous for, it is without a doubt Colombian arepas. A meal as varied as the biodiversity of their colorful and vibrant country. Beside the famous corn cakes, the Colombian empanadas (bread which is stuffed with meat, potatoes or rice), cheese (stuffed into almost all savory bread and meats), fruits (pineapple-guavas, mango, passionfruit) and grilled meats are to-die-for.
The Colombian Coast
The Caribbean region of Colombia or Caribbean coast region is in the north of Colombia and is mainly composed of eight departments located contiguous to the Caribbean. The dramatic coastline of Colombia is the only one to be bounded by both the Caribbean Sea and the Pacific Ocean. The area includes approximately 1/10 of the total territory of Colombia.
The predominant ethnic group in the region is the "pardo", a mixture of European, mainly Spanish, the indigenous peoples and Afro-Colombian. During the early 20th century, a wave of immigrants came from Europe and the Middle East, mostly from Lebanon, Syria and Turkey. A second wave followed during World War II.
Known for its peacefulness and easy going demeanor, the inhabitants from the region enjoy a warm climate and a clean and calm seaboard which is the main pillar of their identity. The men and women of the region are festive, easygoing, and very peaceful.
Risks of investing in Colombia
The country ranked 67th out of 190 economies in the World Bank's 2020 Doing Business report, a two-place drop from the previous year. However, according to the World Bank, Colombia made starting a business easier by removing the requirement of opening a bank account to obtain the invoice authorization in 2019.
Intellectual Property (IP) rights are territorial. This means they only give protection in the countries where they are granted or registered. If you are thinking about trading or manufacturing internationally, ServiAp will advise the best for your interests.
Furthermore, the peace agreement with the FARC is supposed to accelerate FDI flows to the country, but results are yet to be seen. In 2018, FDI in Colombia increased by 5% to USD 14.5 billion, supported by the recovery in oil prices, infrastructure investment and rising domestic demand.
Conclusion
Availability of an entrepreneurial and skilled workforce, abundant natural resources and a vibrant cultural landscape give Colombia an edge. It may seem easier to do business in Colombia than the other countries in Latin America, but anyone looking to do business in this country is advised to get local corporate support like SERVIAP, someone that shares your global perspective. Reach out to our team in Colombia here, we are happy to help you with your new business venture.