On December 14, Peru's President Dina Baluarte declared a 30-day state of emergency intended to help deal with public protests that have left multiple people dead in recent days.
Those protests erupted in the wake of Baluarte's predecessor, Pedro Castillo, being detained and removed from power on 7 December as he attempted to dissolve congress and declare a state of exception that would have allowed him to modify the constitution, in his attempt to resist a move to impeach him.
Castillo's removal ended a turbulent 17 months in power, during which he announced five different cabinets, faced down two previous impeachment attempts, and became the subject of six separate criminal investigations.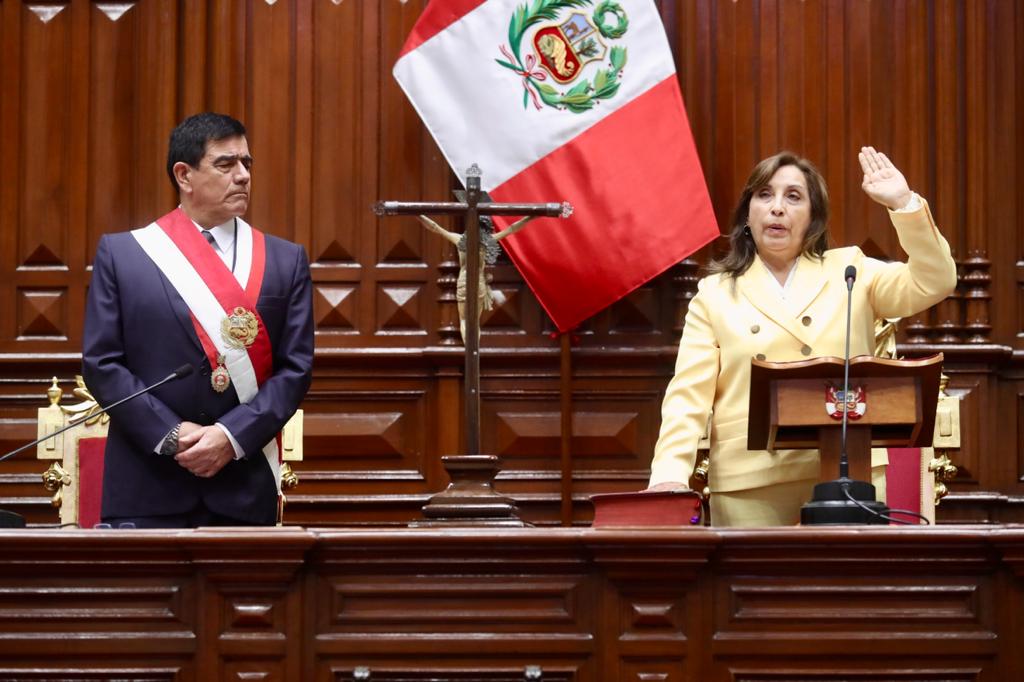 It is also the latest twist in a tumultuous period for Peru, with Baluarte becoming the sixth president the country has had in five years.
The political turmoil and public order situation that resulted in the state of emergency being declared is of great concern to people both inside and outside Peru, and the thoughts of everyone at Serviap Global are with those people who have lost their lives in recent days.
In political terms, these events have demonstrated the ability of Peru's congress to robustly defend the constitution, and the will of the country's security forces to help them.
That has been amplified by the fact that the Organization of American States has publicly supported Castillo's removal.
But the current state of economic uncertainty and instability will leave anyone living or doing business in Peru with doubts about what it means for both workers and investors in the country.
What the political situation in Peru means for workers
While the declaration of a state of emergency is of concern, the fact that President Baluarte was sworn in quickly and has provided continuity in governance is important to minimizing uncertainty and instability, especially among working people.
Many of the workers worst affected by the ongoing situation are those working in the country's informal sector, which by some estimates represents more than 65% of the economically active population, so addressing this will be a significant challenge for the government in the coming months.
For formally employed people, many economic activities will continue as normal despite the state of emergency. However, disruption is likely to be felt in the south of the country, where protests have been particularly intense, as well as sectors such as the hospitality industry, given that public gatherings and evening activities will be subject to restrictions.
While Baluarte has suggested that elections will be held in April 2024, a key demand of many protestors is for an election to be called in the immediate future, meaning that workers may soon need to go to the ballot box to elect a new president for the second time in less than two years.
What the political situation in Peru means for investors
While the current situation is of significant concern to investors, the reality is that it is just the latest development in a period of political upheaval that has lasted for a number of years.
One of the biggest concerns surrounding Castillo was how radical he was politically, and what that could mean for doing business in the country. While his removal has caused disruption to business, it could ultimately lead to a more moderate government that inspires greater confidence among the business community.
Despite the political tumult of recent years, Peru has succeeded in maintaining a measure of economic stability, with The World Bank highlighting the ongoing solidity of the country's macroeconomic fundamentals, including relatively low public debt, considerable foreign reserves, and a reliable and independent central bank.
Peru's economy has proven itself capable of bouncing back from disruption, as highlighted by the fact it achieved double digit growth in 2021 following the worst effects of the COVID-19 pandemic the previous year.
Serviap Global helps people hire staff around the world
At Serviap Global, we assist clients with recruitment and PEO services in dozens of countries across six continents.
Whether you need us to hire staff on your behalf with international PEO / EOR services, or need our global talent acquisition services to help you find direct hires, we are ready to support you.
Contact us today to find out more about how we can assist you.
Or find out more about us and read about our leadership team.